Design, Development and Experimental Study of Solar PV Air Cooler
Keywords:
DC cooler, Evaporative air cooler, Solar air cooler, Solar PV panels, solar tracking
Abstract
The article describes the design-development and experimental studies of a solar PV based evaporative air cooler. The solar air cooler has been designed with a DC pump (36 W) and DC motor (36 W). Experiments have been conducted with different wattage solar panels (75W, 100W and 115W) connected to air cooler. Solar charge controller and battery are added to the system for reliable operation. Several experiments were conducted on the developed solar air cooler to assess its performance with different solar panels, with and without battery and with and without tracking. The combination of 40 W and 75 W panel (115 W) with manual tracking without battery backup worked well for the developed solar cooler for 7-8 hours during clear summer days. The solar cooler worked from 10 a.m. in the morning to 5:00 p.m. in the evening.   Experiments indicate that a solar panel of power higher than 115 W would work well for the solar air cooler. The cooler can run for around 7-8 hours without battery and battery can provide back up for around 3-4 hours.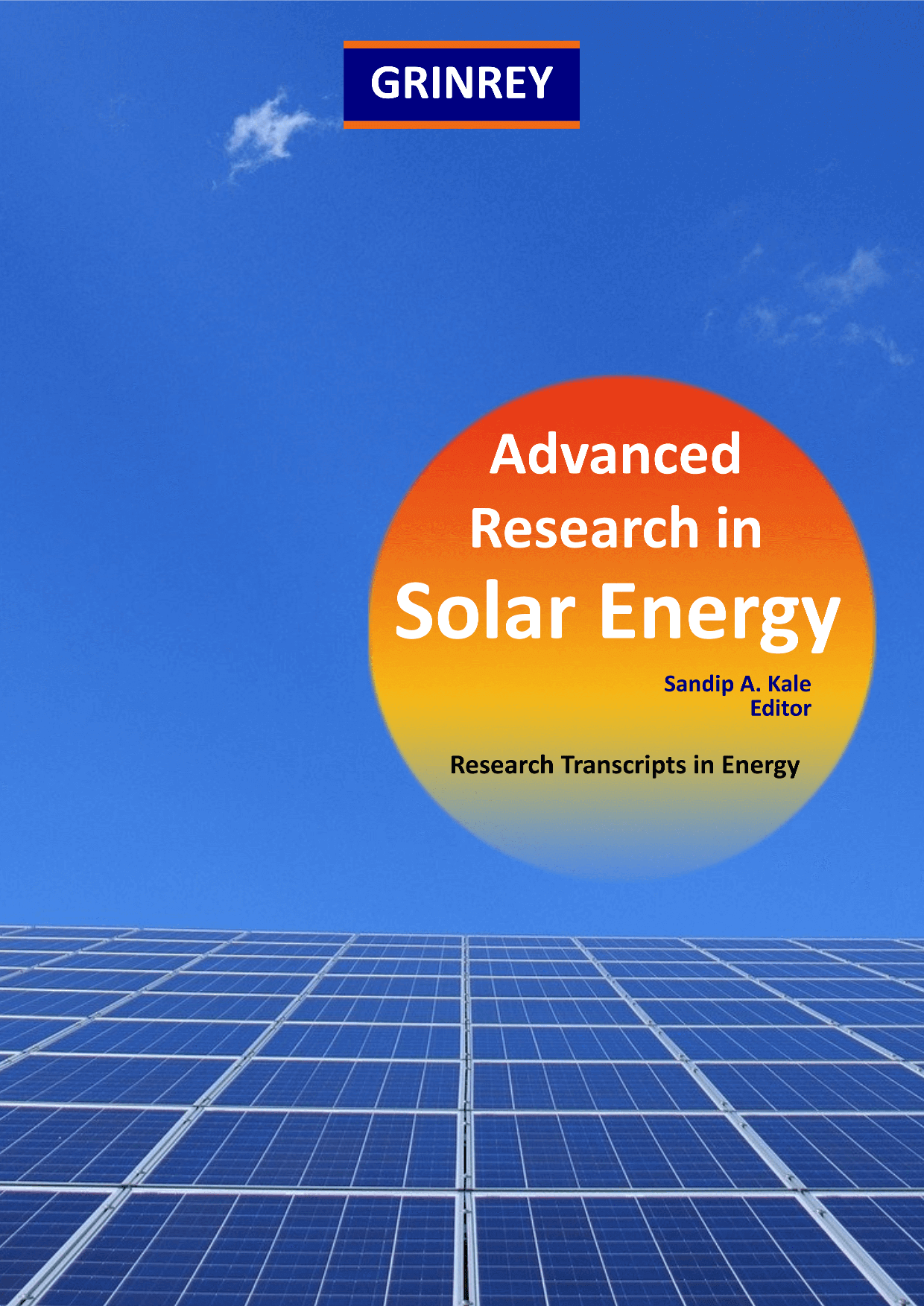 Downloads
How to Cite
Islam, S., & Sengar, N. (2021). Design, Development and Experimental Study of Solar PV Air Cooler. Research Transcripts in Energy, 1, 61–74. Retrieved from https://grinrey.com/journals/index.php/rte/article/view/20
License
Copyright (c) 2021 Grinrey Publications
This work is licensed under a Creative Commons Attribution-NonCommercial-NoDerivatives 4.0 International License.